Star Wars Stuffed Yoda Backpack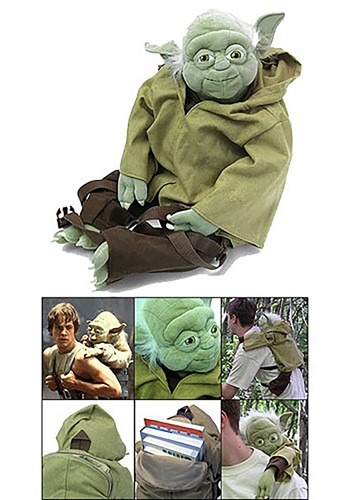 Product Description
Luke Skywalker became a legendary and amazing Jedi, but he didn't get there alone. To learn the skills that every Jedi master knows Luke turned to the wisest Jedi ever, Yoda. Now you can have that knowledgeable and quotable Jedi with you at all times when you pick up this Star Wars Stuffed Yoda Backpack. This is perfect for going to school or heading to Jedi Academy.
Yoda shaped plush backpack

Shoulder and chest straps are adjustable

Features a zippered pocket; measures 13.4" deep

Yoda measures 25'' from foot to top of head
There are no reviews for this item yet. Be the first to write a review!